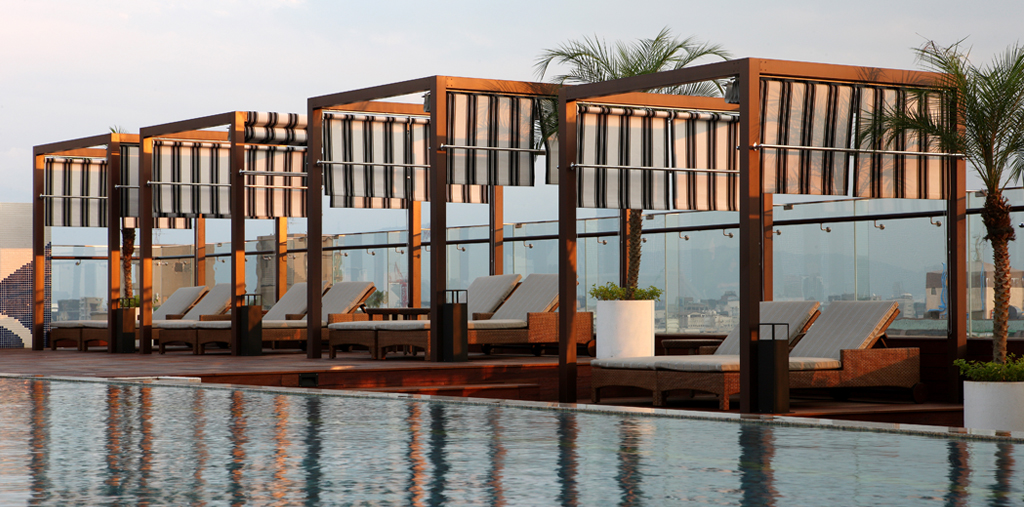 The first premier service apartment in Zhongshan Area.You could relax and enjoy being an international property owner and landlord.
Approved by executives and business travelers from Japan, America, Korea, England, Franc, Australia, Germany, Denmark, Holland, Singapore, Malaysia, Finland, Philippines, Thailand, Finland, Indonesia… etc. Kee Tai Star became the top choice of global accommodation for international companies. Join the league and become a world class property owner and landlord with ease.
Being in line with global transportation network, appreciation of assets shall be guaranteed.
1.2 MRT stations: Minquan W Rd Station( Danshui line )and Zhongshan Elementary School Station( L uzhou Line )
2.Grand Taipei Center Axis: Zhongshan N. Rd, Xinsheng Overpass, Zhongshan Highway.
3.Songsheng Airport: ECFA Policy, Taiwan to China with 3 free lines by plane, Taipei-China one-day life style. Kee Tai Star to Songsheng Aiport within 10min.
Modern boutique architect ture for both interior and exterior give the asset an infinite value.
Boutique value, modern art façade in the exterior; after years of wear and tear, the splendid gloss, the forever innovation will still stand, Kee Tai Star will be a never fallen star in real estate invest - ment.
Edgeless Starlight pool is the infinite landmark in Taipei day and night.
It sits on the roof of Kee Tai Star and gives an incredible view; with 3 land marks of grand Taipei (101,train station Shin Kong Mitsukoshi and Yuanshan Grand Hotel ) in reach of your eyes. Enjoying and relaxing in the ambiance of the Mediterranean Sea.
Real Estate VIP line
02-2597-6686